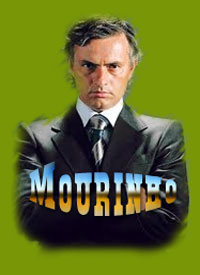 The Special One won two Premier League titles during his three seasons at Stamford Bridge, confirming himself as one of the finest tacticians in the game, but perhaps more importantly, establishing his reputation as perhaps the most charismatic man in world football.
I will go where people really want me and, when that moment arrives, they show me they really want me he said. I want one day to be back in English football, yes. I always said that. Mourinho is well known for his ability to get everybody at a club on his side by creating a siege mentality and cultivating an almost unbreakable spirit within the dressing room.
The talented coach admits that this is one of his favourite parts of the job, in addition to orchestrating soccer games because it helps him endear himself to his side's fans.I work for the clubs, I work for the people that trust me, and of course the owners and the directors, but the clubs are the fans, he continued.
"For me, it is one of my qualities; I become immediately one of them and I feel that I am one of them with a privileged position to fight for the club and to try to bring to all of them happiness."