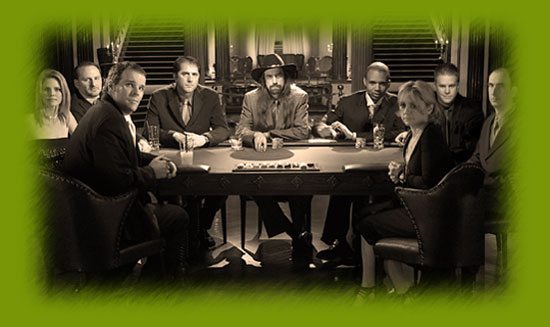 Many players tip the dealer when he deals or waiters when they bring them drinks. Another plus for playing at home is that there is no need to tip people. So all in all playing poker online is a huge plus on your side and better yet, you can play all day and when you want.
You also get to play more hands than if you were at a Poker Room as the dealer doesn't need to shuffle the cards after every hand. Play is much quicker than offline poker as online poker sites have a time limit for players to make their move.
If you are just starting off with playing poker then online poker is definitely for you as many sites have sections to help you learn skills and increase your knowledge at the game for free.
Once you feel more confident in you game then you can play for real money. Some sites even have "free rolls," which are tournaments you can play in for free that pay out real money if you win.
Playing fat free money tables is not very good if you in it to win it but is perfect for practicing your skills. Smaller games of .01/.02 up to .25/.50 (known as micro limits) have a more realistic feel when playing poker as you play for real money, but the play is terrible.
As you reach new levels, the play gets better, but some games as high as 3/6 and 5/10 have a few unskilled players, just like at an offline poker room.